Gendered Lives: Global Issues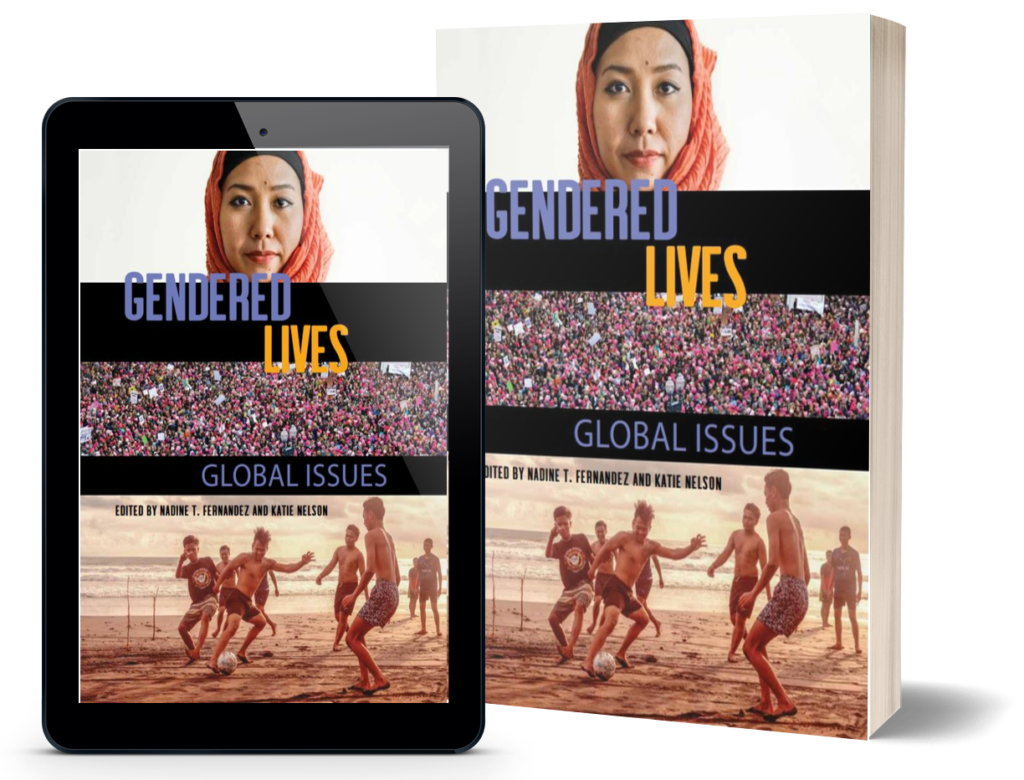 ________________________________
ISBN13: 978-1-4384-8695-6
ISBN-10: 1438486952
SUNY Press

Release Date: January 2022
Textbook Summary
A gender studies textbook that takes an anthropological approach.
Gendered Lives takes a regional approach to examine gender issues from an anthropological perspective with a focus on globalization and intersectionality. Chapters present contributors' ethnographic research, contextualizing their findings within four geographic regions: Latin America, the Caribbean, South Asia, and the Global North. Each regional section begins with an overview of the broader historical, social, and gendered contexts, which situate the regions within larger global linkages. These introductions also feature short project/people profiles that highlight the work of community leaders or non-governmental organizations active in gender-related issues. Each research-based chapter begins with a chapter overview and learning objectives and closes with discussion questions and resources for further exploration. This modular, regional approach allows instructors to select the regions and cases they want to use in their courses. While they can be used separately, the chapters are connected through the book's central themes of globalization and intersectionality.
Nadine T. Fernandez is Professor of Anthropology at the State University of New York Empire State College. She is the coeditor (with Christian Groes) of Intimate Mobilities: Sexual Economies, Marriage and Migration in a Disparate World.
Katie Nelson is Instructor of Anthropology at Inver Hills Community College. She is author (with John Forrest) of Doing Field Projects: Methods and Practice for Social and Anthroplogical Research, and coeditor (with Beth Shook, Kelsie Aguilera, and Lara Braff) of Explorations: An Open Invitation to Biological Anthropology.
License
Gendered Lives by State University of New York is licensed under a Creative Commons Attribution 4.0 International License, except where otherwise noted.
The authors gratefully acknowledge the generosity of SUNY OER Services for the financial support they lent to this project.
Published by State University of New York Press, Albany
© 2022 State University of New York Press
Printed in the United States of America
The text of this book is licensed under a Creative Commons Attribution 4.0 International License (CC BY 4.0) except where otherwise noted. https://creativecommons.org/licenses/by/4.0/.
The OER version of this book is endorsed by GAD (General Anthropology Division) of the American Anthropological Association. The American Anthropological Association also provides support by hosting the OER book's website https://genderedlives.americananthro.org.
For information, contact State University of New York Press, Albany, NY